What is the difference between alcohol-based & alcohol free sanitiser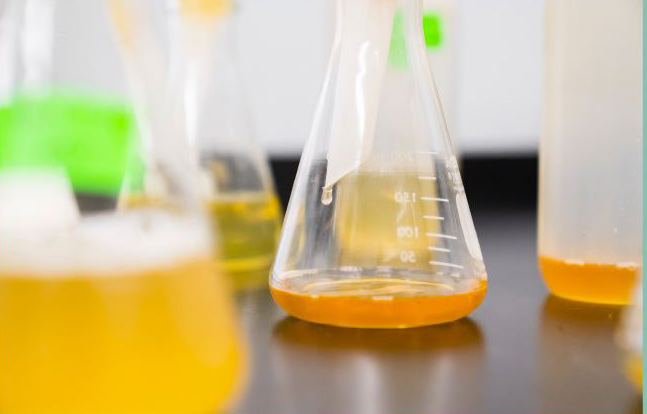 You will probably know that there are two types of hand sanitiser: alcohol based (instant) and alcohol-free.
Despite alcohol-free sanitisers being promoted in recent years, the US Food & Drug Administration (FDA) and World Health Organisation (WHO) only recommend alcohol-based (pharmaceutical grade) hand sanitisers.
Using alcohol-based sanitiser is the fast way to kill a large variety of germs, makes hand hygiene hassle-free, and leaves your hands feeling better with less chance of stickiness.
When should I use sanitiser?
Hand hygiene, particularly in a healthcare setting, is critical to reduce the spread of germs and transmission of disease. As can be seen in My 5 Moments of Hand Hygiene , and reinforced recently due to the COVID-19 pandemic, proper hand cleanliness is strongly emphasised to avoid the spread of deadly bacteria & viruses.
There is a real opportunity to achieve improved compliance with hand hygiene by making the process faster and more convenient. In most situations, hand sanitiser is more convenient than hand washing with soap and water, and is recommended when they are not visibly dirty or greasy.
Why is alcohol used in sanitiser?
The use of "alcohol" in hand sanitiser is recommended primarily because it is fast-acting, is effective against a large variety of germs and there is minimal risk of germs becoming resistant to it.
Alcohol kills bacteria by dissolving the cell walls of germs. This allows alcohol sanitisers to kill many kinds of bacteria, including antibiotic resistant bacteria and TB bacteria. They also kill many kinds of viruses, including the flu virus and the common cold virus.
The alcohol used in quality sanitiser is ethanol (from renewable crops) or isopropanol (petroleum derived). A solution of least 60% alcohol should be used, and for optimal effect a 60-80% concentration of pharmaceutical (USP or BP) grade alcohol is recommended.
Interestingly, a small number of pioneering manufacturers are finding that adding certain unconventional active ingredients to the alcohol provides a further, synergistic effect against harder-to-kill germs.
How is alcohol-free sanitiser different?
The sanitising component used in non-alcohol products is either benzalkonium chloride or benzethonium chloride, which also act by damaging the membranes of germs. These two ingredients are common QAC derivatives (Quaternary ammonium compounds) frequently used in general disinfectants.
However, QAC's have "surfactancy" characteristics which increase exposure of the skin to the sanitiser through wetting properties. This means that the product stays wet on the skin for much longer, takes longer to dry off and tends to leave a sticky residue behind afterwards.
What's the big deal with wet hands?
Sanitiser that doesn't have an "instant" dry off could be a problem. Scientific studies show that germs are more easily spread through wet hands. And contrary to popular thought, using nontouch methods like blow dryers can redistribute bacteria up to 1.5 metres away.
Alcohol, however, is a natural evaporating agent. In the case of well formulated alcohol-based sanitisers, the alcohol acts to both destroy bacteria and evaporate off the skin quickly, leaving no germs, no annoying residue in a much shorter time that an alcohol-free product.
How will alcohol-based sanitiser affect my skin?
Modern alcohol-based sanitisers should not dehydrate the hands. Good quality sanitisers contain skin softeners or emollients which help prevent the skin from drying out.
Of the published studies available, many describe that healthcare workers who routinely use alcohol rubs have less skin irritation and dryness than those using soap and water.
But is it toxic or dangerous to use?
WHO says there is no evidence to suggest users are adversely affected in any way by the alcohol when sanitising their hands. Published studies show that alcohol levels found in the blood are insignificant or not detected at all.
There is also some understandable concern around alcohol being a fire-hazard. All alcohol based products are potentially flammable and therefore they should be stored away from high temperatures and flames. However, the benefits in infection prevention far outweigh any fire risk.
One study in 2007 found that for an estimated total of 25,000+ hospital years of use, 7 non-severe fire incidents were reported. And importantly, no reports of fire caused by static electricity or other factors were received, nor were any related to storage areas.
Keep up-to-date with everything
in the world of Yradiant.